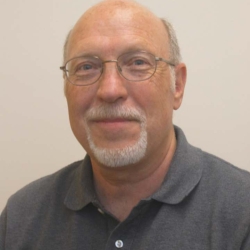 Bruce A. Macher
Professor Emeritus
At SF State 1987
Phone: -
Email: macher@sfsu.edu
Location: SCI 246
Education
B.S. (1972), UC Riverside, Biochemistry
Ph.D. (1976), UC Riverside, Biochemistry
Research Area: Proteomics and Cancer
Our research focuses on the identification of breast cancer biomarkers. Breast cancer is a heterogeneous disease and has been subclassified by several approaches including gene expression. We have used mass spectrometric approaches to characterized the glycoprotein expression patterns of breast cancer cell lines and identified protein signatures that distinguish various subtypes (e.g., luminal vs. basal) of breast cancer, as well as those that distinguish non-malignant and malignant breast epithelial cells.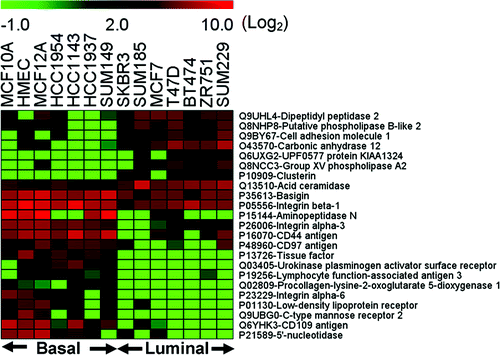 More recently we have used proteomic databases from our work and that of others to identify drug prediction biomarker signatures. Based on this work, we have proposed proteomic biomarkers containing 1-3 proteins that predict the response of breast cancer cell lines to a wide range of drugs including those commonly used for breast cancer therapy. Our current work is directed toward validating this drug predictors in breast cancer tissue.
Recent Publications
Macher, B.A. and Yen, T-Y. (2007) Proteins at membrane surfaces - a review of approaches. Molecular BioSystems 3: 705-713.
McDonald, C.A., Yang, J.Y., Marathe, V., Yen, T-Y., and Macher, B.A. (2009) Combining the results from lectin affinity chromatography and glyco-capture approaches substantially improves the coverage of the glycoproteome. Mol. Cell. Proteomics 8: 287–301.
Yen, T-Y.,  Macher, B.A., McDonald, C.A., Alleyne-Chin, C., and Timpe, L.C. (2012) Glycoprotein Profiles of Human Breast Cells Demonstrate a Clear Clustering of Normal/Benign vs. Malignant Cell Lines and Basal vs. Luminal Cell Lines. J. Proteome Res. J. Proteome Res. 11, 656–667.
Yen, T-Y, Dutta, S.M., Litsakos-Cheung, C., Corona, A.A., Timpe, L.C. and Macher, B.A. (2013) Overcoming Challenges and Opening New Opportunities in Glycoproteomics. Biomolecules 3, 270-286.
Timpe, L.C., Yen, R., Haste, N.V., Litsakos-Cheung, C., Yen, T-Y., Yen, R. and Macher, B.A. (2013) Systemic Alteration of Cell Surface and Secreted Glycoprotein Expression in Malignant Breast Cancer Cell Lines. Glycobiology 23, 1240-1249.
Yen, T-Y, Haste, N., Timpe, L.C., Litsakos-Cheung, C., Yen, R. and Macher, B.A. (2014) Using a Cell Line Breast Cancer Progression System to Identify Biomarker Candidates. Journal of Proteomics 96, 173-183.
Current Grants and Awards
NIH, NCI
R15CA164929   Macher, Timpe, Yen (PIs).  03/01/2012 - 02/29/2016
Glycoprotein Signatures as Biomarkers for Breast Cancer
This project has focused on the glycoproteomic profiling of breast cancer cell lines and normal breast epithelia testing the hypothesis that glycoproteins can distinguish among breast cancer subtypes and between non-malignant and malignant cells.
NSF, CHE
1228656.  Macher, Yen (PIs).  09/01/2012 - 08/31/2015
MRI: Acquisition of a high resolution accurate mass spectrometer system
This project provided funds for the acquisition of a QExactive mass spectrometer to enhance the SFSU Mass Spectrometry Facility, provide training and support for the research activities of SFSU faculty and students.