Department of Chemistry and Biochemistry
Welcome to the Department of Chemistry and Biochemistry at SF State. The department offers a student-centered educational experience for undergraduate and graduate students. Our mission is to educate and train the next generation of chemists and biochemists. The department offers three undergraduate degrees, two master's degrees, and a graduate certificate in data science. Students from our programs get jobs as research scientists at local biotech companies, go to graduate school to get M.S. and Ph.D. degrees, and go to medical, pharmacy and other health professional schools.
Note: The documents on this website/webpage might not be fully accessible to persons with disabilities. We are working to fix these accessibility barriers by Jan 1, 2022. If you experience difficulty in accessing this content, please contact the Department and we will provide you with accessible alternatives
Programs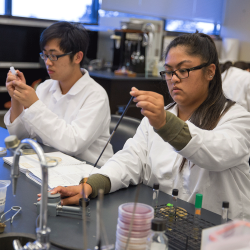 Undergraduate
B.A. Chemistry
B.S. Chemistry
B.S. Biochemistry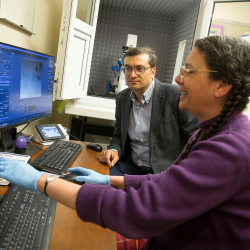 Graduate
M.S. Chemistry
M.S. Chemistry, concentration in Biochemistry
Graduate Certificate in Data Science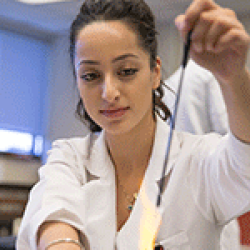 Minor
Students with a major in a related field who have completed a minimum of 23 units of chemistry may qualify for a minor
 
Faculty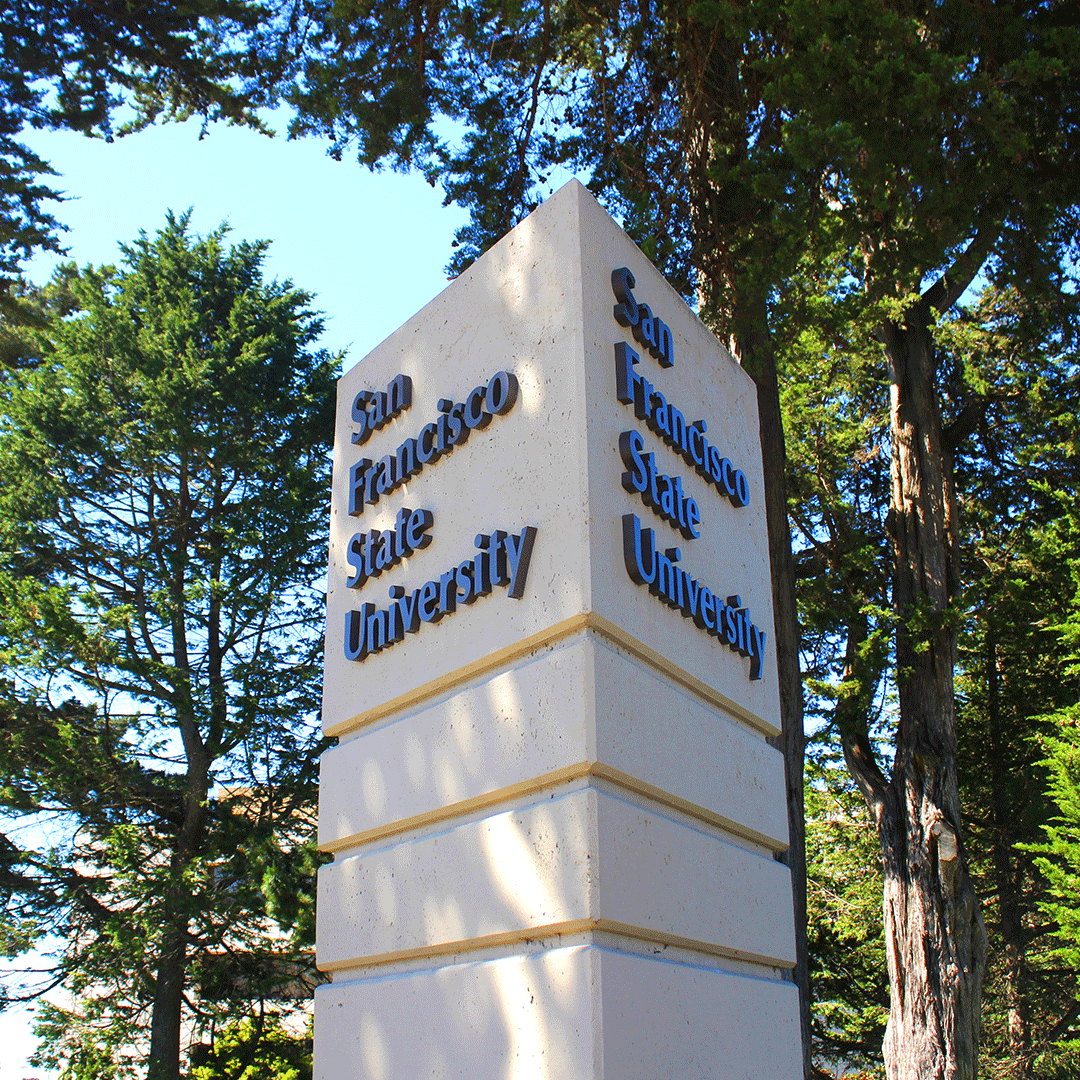 The department has 19 tenured/tenure-track faculty who are dedicated to engaging our students in both the teaching and research environment. Department faculty are active in a variety of research areas including biochemistry and biophysical chemistry, bioorganic chemistry and drug discovery, environmental chemistry, materials chemistry, molecular modeling and computational chemistry.
Both undergraduate and graduate students participate in research projects under the mentorship of faculty. These research projects have resulted in 25 publications with SF State student co-authors in high impact journals from 2012 - 2014.
Students interested in becoming involved in research should review faculty research interests and contact faculty to discuss opportunities. The department and college have a number of state of the art instruments and facilities that are available for both research and teaching projects.
News & Events
Resources