Welcome to the CBSA Website
The mission of the Chemistry and Biochemistry Student Association (CBSA) is to build community among students and faculty, and to enhance the educational experience of chemistry and biochemistry students at San Francisco State University through social activities, public outreach, and academic and professional development opportunities. We believe in creating a supportive environment where all students can have fun, excel academically and grow professionally.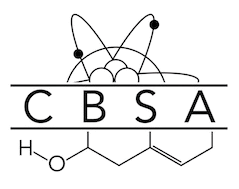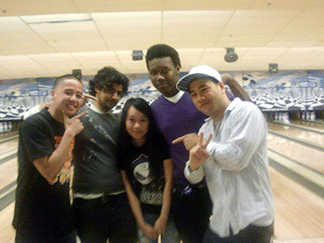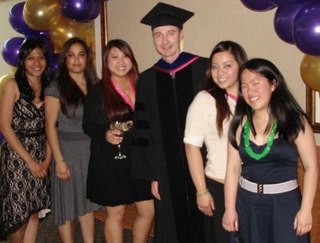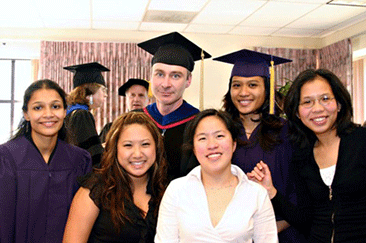 January 7, 2021
This website was moved to a new server and has a new URL.
The Chemistry and Biochemistry Student Association (CBSA) is a student-run organization for students by students in the Chemistry and Biochemistry degree program.
Advisor Dr. Teaster Baird
President Jason Hernandez
VP Nancy Duong
Secretary Pyone Myat Thwe
Treasurer Morgan Smidt
Public Relations Diana Ramirez
Event Coordinator Sumeyah Norai
Event Coordinator Elizabeth Hamada
Officer Ashley Cortero
Previous Officers Patricia Uychoco, Michael Mannon, Nonna Titulauri
CBSA organizes social and educational activities to build community among students and faculty. Every chemistry and biochemistry student is encouraged to participate in our events. 
Graduation Celebration
Since 2006, CBSA has organized the department's annual graduation ceremony for graduating undergraduate and graduate students. The event is usually held on the last day of the final exam week in the spring semester at an off campus venue. Graduating students that apply for graduation with the department will be invited to participate in the ceremony by CBSA. Please check out out the resources section for more information.
Chembowl
CBSA organizes a bowling event every semester. All of the students, faculty, and staffs are invited to participate. The cost of the game and some food are covered by CBSA. Please look out for fliers and emails about the event.
Ski Trip
CBSA organizes a ski trip during winter break. The trip is usually a few days long and CBSA helps with some of the cost of the cabin and participants pay for transportation, ski ticket, and partial cabin rental cost.
Every year, Dr. Margareta Sequin organizes ACS Family Science Night where student volunteers from the department go to a middle school to promote Chemistry among middle school children.
Lab manual and supply sales are the major fundraising activity for the CBSA. All proceeds from the lab manual sales goes to fund CBSA activities such as the Annual graduation celebration, Chembowl, Ski Trips, Outreach activities, and more.
Supplies are usually sold during the first few weeks of the semester. Location TBA.
If you need to purchase supplies during the semester, please email us at sfsucbsa@gmail.com. 
Lab manual sales must be done online with credit/debit card. (No Cash Accepted.)
Lab Manuals: Prices To Be Announced
C102 Survey of Chemistry Laboratory
C115 Gen. Chemistry 1
C216 Gen. Chemistry 2 Lab
C233 Organic Chemistry 1 Lab
C322 Quantitative Analysis Lab
C343 Biochemistry 1 Lab
C422 Instrumental Analysis
Lab Supplies: Prices To Be Announced
50pg top-bound carbon copy notebook
50pg spiral-bound carbon copy notebook
100pg top-bound carbon copy notebook
100pg spiral-bound carbon copy notebook
Goggles (UVEX Stealth) - required for C115 & 216
Lab Glasses - for C102
Nitrile Gloves - Sizes S M L 
Lab Coats - Sizes S M L
Updated May 22, 2019
Interested in joining the CBSA?
Chemistry and Biochemistry students are already a part of CBSA. As one of the few ACS student affiliate chapters in California, we hope students take advantage of our organiziation. We work together to provide social events, community outreach, and the annual graduation ceremony. If you would like to participate in the CBSA, please visit our next meeting.
Look out for our webpage's news updates, fliers and emails for upcoming meetings and events. 
If you want to be on our mailing list, email us at sfsucbsa@gmail.com.